Panels On Screen: Spider-Man.
(AfroGamers.com) Spider-Man debuted in August 1962 in the fifteenth issue and final issue of the Amazing Fantasy anthology's first run. The hero would get his own series with The Amazing Spider-Man in March of the following year. His creation came about as a reaction to the success of the Fantastic Four series.
Beyond the Marvel Universe's relationships among characters, all series have roots with each other. Characters are regularly introduced in established characters' stories. Most of the foundation characters of the Marvel Universe made their debuts between 1961 and 1963. Spidey's no different.
With a long history both between the sheets and as a massive media franchise, Spider-Man has become the most popular comic book character in the world. As a result, he's spawned numerous TV shows and films.
Film Success of Spider-Man
In the U.S, it would take decades before the franchise got the big screen treatment. It might seem weird but it's not surprising. See, after the third Superman film, no one really wanted to put out a superhero film. Superman was the most popular hero at the time and if one of his films has a poor showing, it's a taken as an indication that this superhero film thing isn't the wave. Never mind it being an issue of the script or advertising.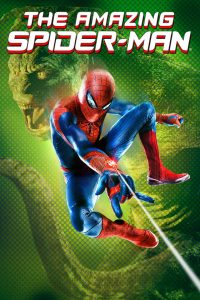 So, Spidey didn't have a film for some time. Cannon Films expressed interest but Cannon was a studio that failed more often than succeeded with movies. In the early 1980s, Cannon was not hitting it out of the park. With the late 1980s, it managed a few successes with Jean-Claude Van Damme and Chuck Norris starring in action films but early on, this studio was a pass.
In the early 90s, a few superhero films trickled out until we started to see several in the late 90s such as Spawn and the first Blade movie. Things picked up for Marvel Comics with the success of Blade. It showed two things: their properties will do well on the big screen and the importance of building up its B-tier heroes.
Spider-Man was an A-tier hero and since Marvel was going through financial troubles following the comic book bust of the 1990s, it sold off the media rights to Sony. That's why Sony's been pumping out Spider-Man movies and video games since 2002. The franchise has done well and spawned four separate film franchises.
There are grounds for debate over which franchise was the best. Box office numbers are often used but the film franchise under Sony has always done well against its budget.
The Best of Spidey On TV
Now, the web-slinger's TV history is longer and more involved. It got its first cartoon in 1967. In 1981, Marvel began producing its own Spidey cartoon. The cartoons didn't become good in quality until 1994's Spider-Man on FOX.
While it ended on a cliffhanger, for the most part it was a good series that drew heavily from the comics. However, the best of Spidey's animation came with the 2003 cartoon which was based the first film. The Spidey series that came after it in 2008, 2012, and 2017 have all been really good cartoons as well. Particularly 2012's Ultimate Spider-Man.
On the live-action front there were two series in the late 1970s. In 1977, we got the U.S series which ran for 13-episodes while the Japanese series from Toei aired in 1978. Both produced small-screen movies with the U.S. series mainly using episodes from TV series.
Now, I've always felt that comics and anything superhero would be better served on television. While you can't get the big budget special effects—studios tend not to invest on cinema-level effects for a TV show—story arcs can be played out better on the small screen.
Spider-Man is a comic that would rock on TV. Actually, if the CW wasn't partially owned by Warner Bros, Spidey would be a dream series for the network as one of those superhero series geared mainly towards teens.
With the franchise's success in film, who knows when we'll get a live action Spidey show but the success of such a show is pretty much a given.
Staff Writer; M. Swift
This talented writer is also a podcast host, and comic book fan who loves all things old school. One may also find him on Twitter at; metalswift.