WWE 2K19: What's Missing from This Year's Game?
(AfroGamers.com) What's missing from WWE 2K19? Well, this is one of the most feature-rich games in the series history, however, there are some features and superstars missing from this year's game. Some of them are so prominent in 2K's WWE game series that it's quite puzzling to see that they aren't a part of the game anymore. WWE 2K19 is now available worldwide on PS4, Xbox One, and PC platforms, and here's what you will not find in this game.
A new game engine

Building a new game engine from scratch isn't going to be easy and developers will need time. A lot of time is required for this and maybe they need a year off for the same. We could wait if they plan to do so because the current engine, despite several improvements and polishing, is still buggy and the gameplay feels old.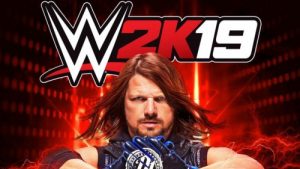 Many players will complain about system requirements because a new engine will most likely require a higher configuration, so 2K will have to face some sort of criticism, but the wait would be worth it. Now when the game is already out, we strongly feel the absence of a new engine and we hope that they will design a new engine for the sequel.
Showcase Mode

Showcase Mode is not completely missing from the game, but what the game doesn't feature is variety. The Showcase Mode in WWE 2K19 isn't something everybody can feel connected with. The game mode feels limited due to lack of legends, as it only gives you players that are not as attractive as the other superstars which could have been added. As a result, this ideas feels half-baked making Showcase Mode an incomplete feature.
Top wrestlers

WWE 2K19 features many superstars and it brings back some fan-favorite characters as well. What it doesn't do is bring some characters that should be added to the main roster. A large number of players will be added to the game in the future and it will happen when a DLC pack will be released. The Rising Star and Titans Pack will include some superstars which 2K should have added in the main roster. The game also doesn't feature some wrestlers who were present in the last year's game.
Commentary improvements
2K made a lot of promises and it really did well in many areas. The core gameplay has been improved, but still, there are too many flaws. The commentary is not what we expected in 2018. Developers are still repeating the same mistakes that make commentary buggy and bad. It's shocking to see that 2K made so many improvements in NBA 2K19, but the same improvements in the commentary are absent from WWE 2K19. Commentators repeat the same lines over and over again and it simply ruins the fun.
Menu system improvements

Yuke's and Visual Concepts made many changes to the menu but at the same time, they didn't select colors properly. The combination of red and white colors looks beautiful but when it comes to menu item selection, the outline appears to be very thin. Due to this, it's hard to see the small, blurry red line which is way too transparent. Initially, I thought it's happening due to display settings on my gaming system, but later I realized that it's not just me but many people are facing the same problem.
Custom music

Blame Sony and Microsoft for this because the companies do not allow custom music uploads. As a result, the feature which was very popular in the previous generation of WWE games is not available in the current generation. Despite many requests from fans, this is one of the features that's still missing and it's safe to assume that it won't happen at least in the current generation of consoles.
Despite omissions, WWE 2K19 is better than the last year's game. Some of the things which we like the most are MyCareer, graphics, and improvements in the core gameplay mechanics.
Staff Writer; Jay Baker
Have any Gaming Tips? News? Hit up our Video Games Guru at; JayBaker@AfroGamers.com.