Is PlayStation Now Worth Getting?
(AfroGamers.com) PlayStation Now has been around since 2014 and it has grown in its usefulness and line up of games. Before, PlayStation Now was alright. It had something you'd play but that was either because you really wanted to play it or you're just going to have to play it. You know, because there's nothing else there to really choose from.
The Selection on PlayStation Now
That's pretty much the case with any side-service that comes up, really. The recently launched Google Stadia didn't really have much there that its competition didn't already have. Other services that started early had nothing to work with early on outside of perhaps EA's Origin.
On one hand it's all EA games and that's it. On the other hand, EA has a lot of games. Same general franchises but there's a lot of games in those franchises. With PlayStation Now, it was similar case only it had access to other publishers' games. There was definitely a selection but I wouldn't say it was a wide one.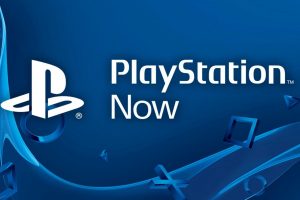 Now, the selection is much better. It's still mainly older games from 3-5 years ago but it's possible to come across something that dropped last year.
Interface
The interface for PlayStation Now is so-so. Or rather it's bad if you're on PC. For some reason, there's no search function to narrow down the list. What you end up with is this free-for-all battle royal of video game cover art to pick a game. There's some order to things with categories but expect to scroll quite a bit unless something hits you off the bat.
To a degree, it puts me in the mind of a better, PlayStation-themed version of Ouya's interface. Not as minimalist but still giving you the minimum amount of usefulness.
Time To Play The Game
Speaking of usefulness, the service's usefulness comes in the way of being able to play PS4 games on a PC. Before that, you could play stuff you didn't own for your PlayStation 4 via the service. All you really need is to get the subscription, have a Dualshock 4 controller, and a good internet connection.
Which brings us to playing games on this. Now, I used both the Wi-Fi and ethernet because if games download decently or fast when wired and at half the speed of smell via wireless—you know what to expect.
In using wireless, it connected and it played pretty well. The first time I tried playing Battlefront IV during a storm and that was a misadventure in choppiness, blocky images, and black screens. It was awful but I expected that. Once it cleared up the following night, I gave it another try and it was better. My experience with it jumped from F to D+. With the ethernet cable, it was even better.
It was a far from great experience but it was acceptable if I was playing on PlayStation 3—which I still do. Now, my internet connection isn't the best at all. It's fine for playing online but I wouldn't compete with it. That said, I was just surprised to be able to play Battlefield IV and Fallout 4 on my old PC—good only for games that came out in 2012 at the latest.
Graphically, you're getting jagged images and it runs at 720p so even with a good monitor don't expect a visual feast on the eyes.
Is PlayStation Now Worth Getting?
If you're desperate to play games that are available on PS4 or they're available on PC but your computer couldn't run it—PlayStation Now is worth investing in. You could hold out and save up for PlayStation or a gaming PC which are both hundreds or you could pay $60 the year and pocket the rest. But then you're dealing with quality issues. If that's a tradeoff you'll deal with, go for it.
Beyond that, not really. I mean, you could pay $10 for a month, $25 for a season, or $60 for year. The pricing isn't bad at all. You can play on your PlayStation 4, smart TV, or PC and all you really need is a Dualshock 4 controller and a good internet connection.
I believe it would be more useful to get it for PS4 than anything else. Plenty of people get games on deep discounts, sales, or wait the publishers and Sony out for it to drop more. Those games pile up in the library and players never get around to them. I'm guilty of it, you probably know someone who does this.
You probably do it yourself. Shameful.
PS Now is good because it has a lot of those older games that you might want to get around to but you know it might not get played. The service works like a video game buffet. The selection might not be the greatest and you know there's something there that you're going to be disappointed in.
However, it's all you can play for one price so you end up downloading several games at once. Some you'll finish and others you'll pick over and have 10 hours of play time.
Staff Writer; M. Swift
This talented writer is also a podcast host, and comic book fan who loves all things old school. One may also find him on Twitter at; metalswift.