Why is Black Panther so Important?
(AfroGamers.com) For many people, Black Panther is probably just another superhero, but for the Black community and comic lovers, he is a symbol of hope, justice, and pride. We don't see black characters receiving big screen treatment often, but when Marvel announced the Black Panther movie, which was released in 2018, it was a precious moment that the community rarely experiences.
Marvel has many superheroes and around 10 of them belong to the black community, but none of them, except a few, received this much attention neither from the company nor from the audience. What makes Black Panther so special is the representation. Known as T'Challa, Black Panther rules a fictional African country Wakanda. It is the most powerful region which is unconquered, uncolonized and also holds one of the universe's most precious material called Vibranium.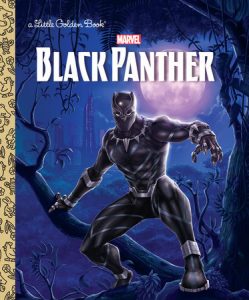 Without outside support, people of Wakanda rely on their resources and have proudly earned the title of the most advanced country on the planet for their land. The country is rich in natural resources and it is also one of the most technically advanced places you will see in the Marvel universe. For those who don't know, Captain America's shield is made of Vibranium which is available only in Wakanda. You can connect the dots and create your own theories and emotions based on these details. The best thing is, they put Black Panther and Africa into a better position.
Africa and its people are often shown as starving, helpless, and poor. Black Panther changes this image and represents Africa in a positive way. Most of the people around the world think of Africa and Africans as slow, dependent and lacking in social class. Some of the movies have even shown the region and its people as a disruptive component which is not true. Even though Wakanda has its own problems and its people deal with many issues, Marvel has shown it in a very different light which is also different than the typical representation.
Black Panther is a symbol of pride and justice. He comes as a hope for those whose families have been mistreated in the world we live in. Black Panther is the king of Wakanda and he is even the wealthiest among all the other characters we have seen in Marvel universe. Most importantly, he is one of the superheroes who are self-made. Although he received all his wealth from his father T'Chaka, his skills and personality clearly justify why he deserves the crown.
One strong reason why the existence of Black Panther matters is that it unlocks possibilities for more black characters in the mainstream media. The success this character has achieved and the response the movie has got will certainly pave the way for more black artists to make their dreams come true. There are talented people in the black community and we don't need any examples here because most of them are known worldwide. But those who are still in the process of making something, Black Panther will undoubtedly show them the light and endless possibilities.
For young, talented authors, designers, and artists, Black Panther is an example and an inspiration. The badass superhero has already become something more than a fictional character for many people. He is the source of motivation and encourages people to improve themselves both mentally and physically. Many people from the community can relate to his personality.
When you see black children learning how to be fearless and growing up strong in Wakanda, you can see how good life is. They see a different part of the history which is not filled with abuse, hurt feelings, slavery or crushed dreams. We see people who empower others. We see a king who is ready to die for his land and a hero who is always there to stand for his people. "Wakandans are free people," said T'Challa, and that's true.
Staff Writer; Jay Baker
Have any Gaming Tips? News? Hit up our Video Games Guru at; JayBaker@AfroGamers.com.