The Outer Worlds Looks and Feels like No Man's Sky, and it's good.
(AfroGamers.com) After watching The Outer Worlds trailer, some people said that some of the in-game elements look like No Man's Sky. It's true that the design, alien creatures, and use of colors make it look similar to the design elements we have seen in Hello Games' No Man's Sky. But since it's a sci-fi RPG, you can relate its design to many other games including Fallout: New Vegas which was designed by Obsidian Entertainment itself.
In The Outer Worlds, everything looks colorful and it's necessary for a game that takes you miles away from the planet. The game is set in locations where plants, creatures, and the environment are completely different from what you see around you. The most interesting part of the gameplay is building tech skills. It will remind you of crafting and resources of No Man's Sky. Hello Games' concept was something new in the space exploration category and with The Outer Worlds, Obsidian is doing something similar.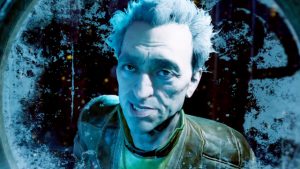 If you don't know, Hello Games introduced resources in No Man's Sky which are categorized into five groups of elements that include Isotopes, Oxides, Silicates, Exotics, and Neutral elements. A major part of crafting in the game was based on these elements and to use them for practical things, you have to follow the periodic table. Resources work as the primary materials for starship, multi-tool, exosuit, and base building. You can use resources to upgrade things and to do that, you are required to follow the chart and the elements are categorized based on the rarity level.
However, the gameplay was not restricted by the rules of science, but it was amazing to see that the game developers paid attention to such details and tried to keep things realistic as much as possible. In The Outer Worlds, we see a similar representation of the connection between science and gameplay. When you see how skills work in The Outer Worlds, you'll notice that there are three major branches in which a character's personality can be developed. These three branches are engineering, medical, and science. So if you want to make a character that's much into the medical field, you can easily do that in the game.
While you see your weapon upgrades making an impact on the amount of damage, combats feel more flexible as the game doesn't heavily focus on perfectly aimed shots. But if you want to enjoy a little more realistic shooting experience, the developers have added a time dilation mechanic in The Outer Worlds. When active, the time dilation feature slows down time so you can get more information about your enemy and aim for a better shot.
One of the most interesting things about The Outer Worlds is that you can choose flaws for your player character. Flaws in The Outer Worlds are negative character traits which you can pick up. Also, players will be able to customize their player character based on their interest. The customization will not be limited to physical appearance, but it will also change your player character genetically. Although you won't be able to see it in full while moving, when you're idle or checking the game menu, you will be able to see how the character looks. By using experience points, players will be able to unlock levelling skills. The three main branches also have their own sets of skills and perks which will be unlocked later as you progress in the game.
Every time you acquire a new skill, it changes something in the game which you may notice immediately or later in the game. There are many ways to build your characters and the interesting fact about unlocking skills is that your player's character will reflect those changes and you'll unlock more exotic quirks. Every action has consequences. Your skills will also matter in terms of dialogue options you get in the game. So your skill set will determine what the game throws your way. The Outer Worlds is set to be released for Xbox One, PlayStation 4, and Microsoft Windows in 2019.
Staff Writer; Jay Baker
Have any Gaming Tips? News? Hit up our Video Games Guru at; JayBaker@AfroGamers.com.