My Thoughts About Crash Bandicoot N. Sane.
(ThyBlackMan.com) Crash Bandicoot has always been one of the most interesting video game characters that I've got to enjoy playing throughout the past two decades and I have to admit it's been one hell of an roller coaster because for over the past two decades since his debut in 1996 on The Sony PlayStation 1, he's had some highs and some lows throughout the years.
I got to try out Crash Bandicoot N. Sane for The Sony PlayStation 4 just a few days ago and I actually enjoyed playing the game and today, I am writing this article to express what I liked about this game based on some of the things that I actually noticed while playing this game on the Sony PlayStation 4 just a few days ago.
Here are some things that I liked about Crash Bandicoot N. Sane.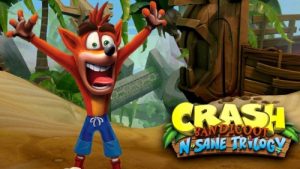 1. Gameplay – The gameplay for this game was very good because I liked how the developers had designed Crash Bandicoot, the other characters, and also the stages because they looked so detailed and definitely on point. Crash uses spinning and jumping techniques to defeat various enemies, smash crates that contain different types of items, and also find secret areas that could also contain one of the most difficult items in the game which is a 1 up. The gameplay definitely reminds me of Super Mario World in terms of using spin jump to defeat tougher foes and breaking bricks.
2. Graphics- The graphics for this game although seem similar to previous versions of Crash Bandicoot, but the developers definitely put in the time for this game by greatly updating the graphics for this game so that the game doesn't feel so outdated and similar like previous Crash Bandicoot games. I also like the 60 fps graphics speed for this game because it definitely allows the game to run in a very smooth and detailed way without the game freezing up or the graphics being kinda wonky during certain portions of the game. So, I'm glad they updated the graphics for the game because they're definitely a huge plus for me liking this game very much.
3. Enjoyment – Crash Bandicoot N. Sane is such an enjoyable game to play because the gameplay is so simple so it's not very difficult for gamers to learn how to master the player controls and understanding the game. Playing this game will definitely not bore you too much at all because of the fact that the gaming developers have created this game for the sole purpose of making it as fun and enjoyable to play like some of the most popular games that are common today like Mario, Sonic, and even Super Smash Brothers Ultimate. I truly enjoyed playing this game because of the fact the gameplay and graphics for this game are absolutely good.
The Conclusion – Crash Bandicoot N. Sane is definitely a game that's worth your time playing because you are definitely gonna enjoy it and not be bored with this game like you would be if you're playing some other games.
Staff Writer; Kwame Shakir (aka Joe D.)