My Favorite Underrated Units In Dokkan Battle.
(AfroGamers.com) I have played Dokkan Battle for over two years now and this game has improved so much from ending dead multi summons, better summon animations, better friend system, but the hated shiny diamond backgrounds still remain.
Here are my top 5 favorite underrated units in Dokkan Battle.
1. Extreme STR Super Janemba – When this unit came out on the global version of the game last year, the hype was quickly overshadowed by the insanely powerful Super INT Super Gogeta. This unit is actually the best Super Janemba unit in the game because it has a medium (30%) chance to dodge regular and super attacks as well as guarding well against all attacks. The reason why this unit is so underrated is because not too many people run him on the movie boss category team let alone extreme str team and it's even difficult to find a friend with his leader skill.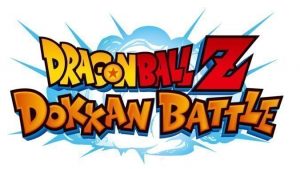 2. Extreme AGL Super Android 17 – When this unit came out last year, a lot of people were not too thrilled with seeing him as an Extreme AGL mono lead, but once they started to use this unit, the reaction quickly changed from not thrilled to excited because of how good that the card turned out when he can not only reduce damage by 40%, but the cool thing about this unit's passive is that the more he gets hit, the bigger the attack buff and I absolutely loved that mechanic where your attack goes up every time you're hit. A lot of people don't use this unit very much as a mono lead which makes this unit also underrated.
3. Extreme PHY Omega Shenron – When this unit came out around this time last year, people were estatic until the hype for this unit had died down when it took a few months for this unit's category to come out. When the unit's category was revealed to be "Shadow Dragon Arc" category, some players started to run that unit and his category for a while until more categories such as "Revived Warriors" and "Super Saiyan 3" came out making this unit and his category getting lost in the shuffle until the "Shadow Dragon Arc" category recently got a major buff with Full Power Super Saiyan 4 Goku "Full Power" category unit that recently came out. Not too many people run this unit very much nowadays which makes this unit very underrated.
4. Super TEQ Android 18 – This is actually my favorite Android 18 unit in the game because she not only is a good orb changer that changes PHY ki spheres to TEQ spheres, but dishes out some very serious damage with ATK 12% and DEF 7% per any ki sphere obtained which makes her a very underrated unit not too many people run on the "Universal Survival Arc" category team.
5. Super AGL Super Saiyan 2 Vegeta (Buu Saga Outfit) – I remember when this unit first came out, it was actually one of the worst units in the game because of the passive which at an attack and defense boost of 40% when HP is 80% or above. But when this unit got it's rebirth, this unit went from bad to good instantly because it got a huge attack and defense buff from 40% to 90% despite the HP restriction still remaining at 80% or below. This is an optimal, but underrated unit for the Super AGL mono, "Revived Warriors" category, and the "Pure Saiyans" category teams.
The Conclusion – As much as I like these five units, I feel they deserve more love and attention than they are getting in Dokkan Battle.
Staff Writer; Kwame Shakir (aka Joe D.)