What Does EA Ending 'Apex Legends Mobile' Mean for Mobile Fans?
(AfroGamers.com) In February 2023, it was announced that Respawn Entertainment would be shuttering Apex Legends Mobile. For those unfamiliar, Apex Legends is a popular first-person battle royale game and part of the Titanfall franchise. While it has the competitive battle royale approach, it's one of the more stylized ones sporting sleek character designs, alternate costumes, and more for each Legend.
It's kind of a hero battle royale in that sense. Also, the game sports a lot of fluid movement which is different from Call of Duty and PUBG's battle royale offerings. However, it's right up there with the attempts from South Korea developers at the battle royale. It floats between CoD and Fortnite, really,
Apex Legends Hits Mobile
Apex Legends built a following since its release in February 2019. Players had developed an attachment to some characters while learning to play them and realizing their strengths. With popular franchises such as CoD, PUBG, and Fortnite landing on mobile, it seemed like Apex Legends would hit the platform as well.
Working with Tencent studio TiMi—which worked on CoD Mobile—Respawn crafted an amazing-looking mobile title that played extremely well on modern devices. Honestly, it's the most fluid first-person shooter I've played on mobile. If you've played battle royales before, the CoD/Fortnite pacing is going to seem fresh.
Apex Legends Mobile zooms even when you're taking it slow and taking a measured approach. You'd think the wide spaces to hide, fight, and plot would slow things down, but it seems to only encourage more aggressive players.
It also features a third-person mode which I'm more used to in battle royale games. However, first-person is more natural for AL motion-wise as well as special skills-wise.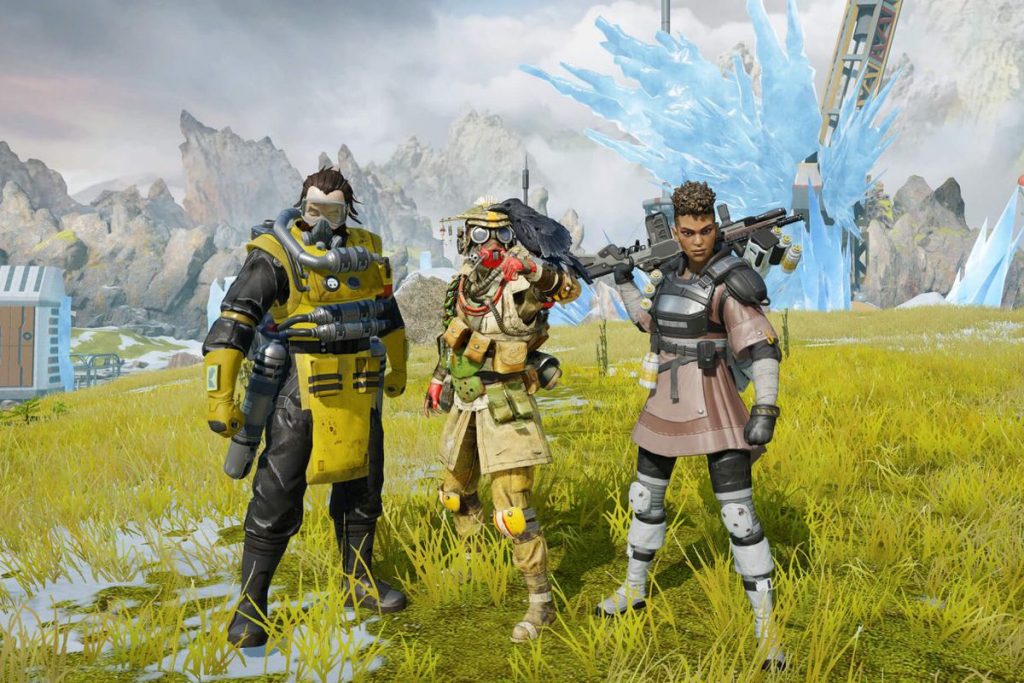 Why Was It Shut Down?
Well, the developer said that APM was going how it figured it would. To players, that most like means that it wasn't making the money to match the massive install boon it had. The developer mentioned that it was technical but…c'mon on. Apex Legends Mobile is a fluid-ass game and looks fabulous. Mond you, it didn't offer the most play modes but what was there was clean.
It offered an alternative to CoD Mobile which is more team deathmatch-heavy. Since I tend to play battle royale mode more often anyway, this was right up my alley. Personally, I believe it was shut down because EA—which owns the studios behind the Call of Duty and Apex Legends properties—has a CoD battle royale title coming out in the spring.
CoD Warzone Mobile drops in May 2023 which is when ALM wraps it up. I mean, EA could just have three games with a battle royale mode. Netease has several first-person shooters, roughly half are battle royale games, and at least two have the same loot progression approach as CoD Warzone, Escape from Tarkov, and Dark and Darker.
That form of battle royale is catching on since it involves high stakes and objectives that give more rewards. Apex Legends is from a period of battle royale where you looted what was on the field and it had this competitive vibe to it. However, once that run was done everything just reset.
All those weapons and plates you looted don't come with you. The only progress involves your proficiency with a character, your skill level, and your ranking/profile level. Escape from Tarkov and CoD Warzone changed things up and Apex Legends simply came too late.
What Could've Saved Apex Legends Mobile?
It dropped in 2021, so Respawn and Lightspeed would've needed to implement more features from CoD sooner. Specifically, a mode involving Warzone progression. That's a mode that freshened up Garena Free Fire with the "Loot Lord" mode. For the Netease games Badlanders and Last Light, it's the default mode and keeps you engaged for pure progression.
It's something lacking from Fortnite, PUBG, New State, and CoD Mobile's battle royale mode. Then again, the progressive looting mode isn't for everyone. Also, the game just needed more time. Apex Legend dropped in 2019 and the mobile game came out in 2021. That's a fast progression.
However, the plan to bring Warzone was always in the works so it just seemed like…odd planning? It's almost as if Warzone could be implemented into CoD Mobile or something. Keeping ALM around just because many players enjoy it isn't enough compared to the guarantee that even more players will buy stuff in a Call of Duty game for an advantage or cosmetics.
So, time and something different to the game but unique to the mobile version could've given this more time and probably piqued interest. The FPS and battle royale market is pretty bloated on mobile as it is.
One last thing is that ALM needed stuff worth purchasing. You can progress as normal in the game and unlock a lock with skill and persistence. There's some stuff you might have to buy but it's not enough to really entice a bunch of players to part with their cash or their parents' cards.
What Will It Mean for 'ALM' Fans on Mobile?
For the most part, it won't mean anything overall. The team says that it is looking at the game and looking forward to bringing back a better product in the future. So, that gives fans some hope that we can see Apex Legends on the mobile platform again. It you have it on PC or console it's…whatever, really. You have the superior version already; this was just the more convenient version to play.
It's probably expected that those ALM players will just go over to CoD Warzone Mobile or entertain CoD Mobile since those will be the big offerings available. What do you think? Did you enjoy Apex Legends Mobile? Will you be playing CoD Warzone Mobile when it comes out?
Share your thoughts in the comments!
Staff Writer; M. Swift
This talented writer is also a podcast host, and comic book fan who loves all things old school. One may also find him on Twitter at; metalswift.