Throwback Video Games – Goldeneye 007 – Nintendo 64 Version.
(AfroGamers.com) The very first throwback video games article that I decided to write about is about my favorite first person shooting video game of all time in The Nintendo 64 version of Goldeneye 007.
Playing this game was such an overwhelmingly amazing experience because you got to use a multitude of weapons from 007's signature PP7 gun to the most powerful gun ever in The 007 Universe in The 1 Bullet Golden Gun. This classic video game was definitely one of my favorite video games from my childhood years.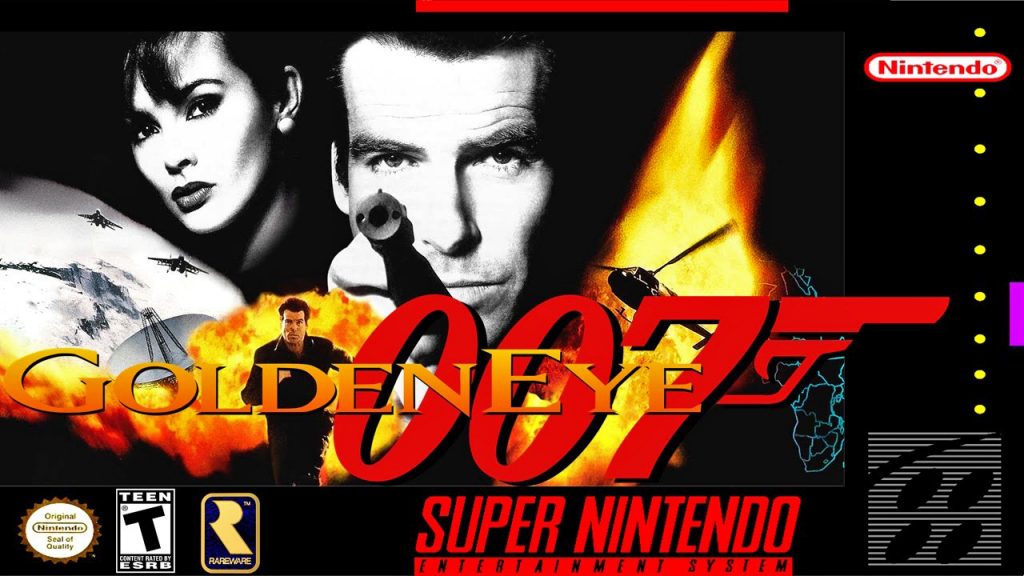 Here Are Things That I Loved About Goldeneye 007 – Nintendo 64 Version 
Stage Design – I absolutely loved the stage designs of the game because it gives you more of an awareness of your surroundings and the enemies and the dangers that each one of these stages. For example, once you activated the detonator in the bunker stage, you have 60 seconds to escape the bunker because if not, you're automatically dead which also means you've failed your mission that was assigned to you as a player. My favorite stages from this game were the Aztec and Egyptian stages which were the two bonus stages that you had to unlock after basically beating the game. Those stages are some of the most memorable in the history of first person shooting games.
Weapons – Another thing that I absolutely loved about this game was the fact that there were so many weapons to choose from the RC-P90 to my personal favorite weapon that I loved using the most in The AK-47 also known in the streets as the choppa for two main reasons 1) Its superior firepower to many regular firearms and shotguns 2) The bullets that are shot from them are known to burn the target's bodies when they're hit by them in other words, "they chop bodies".
Note: The term choppa was originally coined in the urban areas of New Orleans during the mid-1990s when notorious New Orleans rapper B.G. released an album titled "Choppa City". B.G. is urban slang for Baby Gangster like O.G. is urban slang for Original Gangster. 
Multiplayer – Another thing that I absolutely loved about this game is that you and three other people can play against one another in multiplayer mode where you can select many characters from not only The Goldeneye 007 movie like the primary antagonist 006, but also classic 007 villains such as Oddjob and Jaws. If you wanna survive against the three other opponents in the game's multiplayer mode, you're deep going to have to use strong tactical survival skills such as finding and picking up a body armor for extra protection as well as picking up the numerous weapons scattered throughout the multiplayer stages so that you can lit your opponents up with them.
The Conclusion – Goldeneye 007 is without a shadow of a doubt one of the absolute greatest video games to have ever been made because of the fact that it was absolutely FIRE. 
Staff Writer; Kwame Shakir (aka Joe D.)