10 PC Games to Keep Your Eye On In 2019.
(AfroGamers.com) There are some amazing PC games coming in 2019 and beyond. We've rounded up some of the most anticipated PC games for you. We have added information about each of these games to give you an idea of what to expect from them. While there won't be God of War or GTA 6 to catch your attention, there are still some notable games coming in 2019.
Code Vein
The vampire action-RPG was initially scheduled for September 28 last year, but later the developer Bandai Namco Studios delayed it to 2019. According to the developer, they needed more time to refine gameplay. Code Vein will be available on PC, PS4, and Xbox One. It is inspired by Bandai Namco's Dark Souls franchise and features similar vampire-like characters. An infestation of vampires puts players in action in the post-apocalyptic world. Players will take up the role of a fighter who explores dungeons and defeats bosses with an AI-controlled companion.
Dead or Alive 6
Publisher Koei Tecmo will release Dead or Alive 6 on February 15 for the Xbox One, PS4 and PC platforms. The game is developed by Team Ninja studio that also worked on games like Nioh, Hyrule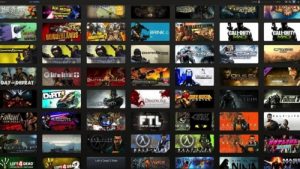 Warriors and is also bringing Marvel: Ultimate Alliance 3: The Black Order for Nintendo Switch in 2019. Dead or Alive 6 is a direct sequel to the DOA 5, but it runs on a completely new game engine. The game also introduces some new mechanics called Fatal Rush, Break Gauge and Fatal Reversal. For the first time in the series, players will be able to use a costume customization mode in Dead or Alive 6.
Devil May Cry 5
Capcom's action-adventure hack and slash game Devil May Cry 5 is scheduled to be released in March. The game will feature the Bloody Palace Mode which will be added to the game in April. The return of this game mode is good news for players who prefer battles against hordes of enemies as well as boss battles. One more interesting feature called Cameo system will be available in Devil May Cry. This online experience allows players to make a guest appearance in other player's game and play in co-op style. Devil May Cry 5 will be released on March 8 for Xbox One, PS4, and PC.
Anthem
Anthem will share similarities with Destiny and is different from the previously launched games by Bioware. The game will have a story and more focus will be placed on player choices. One of the most important components of the game is Mobility. Players will use boost jets available with Javelin, the exosuit. Anthem focuses more on dialogue-centric gameplay which has always been one of the gameplay elements Bioware games are known for. Anthem will be released for Xbox One, PS4, and PC February 22.
Bloodstained: Ritual of the Night
Those who love Castlevania series games would want to play Bloodstained: Ritual of the Night as this game is the spiritual successor to the action-adventure horror game series. The game's creator Koji Igarashi has already confirmed that Bloodstained: Ritual of the Night will support cross-play between the Xbox One and Windows 10 versions.
The game was planned for 2017 but later it was pushed to 2019. The Kickstarter-funded, long-awaited game is being supported by the WayForward team which is known for Shantae games. Bloodstained: Ritual of the Night features 2.5D art style while restricting the gameplay and characters to the 2D system. With PC, Xbox One, and PS4, the game will also be available on Nintendo Switch.
Crackdown 3
Crackdown 3 is one of the PC games people have been waiting for since 2016. After delaying the game several times, Microsoft confirmed that Crackdown 3 will be available in February 2019. With cloud-based technology, the Crackdown 3 aims to feature more realistic, massive destruction while retaining the core gameplay mechanics of previously released games. This time, more new organizations will be seen controlling the city and the Skills for Kills game mode will be present in the game. Crackdown 3 is one of the most anticipated PC games coming in 2019.
Battletoads
Microsoft has revealed its plan to bring Battletoads on the Xbox One and the game is also expected to be released on Windows. The artwork we have seen so far looks like it is hand drawn. Battletoads will feature 2.5D art-style and bring three-player couch co-op multiplayer experience.
Microsoft announced the game at E3 2018 and later it was confirmed that the game will be released sometime in 2019. Battletoads will be a 4K port of the original game which was released in 1991. The game will be exclusively available on Microsoft's console and PC platforms.
Babylon's Fall
Apart from the E3 2018 trailer released by Square Enix, developer Platinum Games didn't share any new details about their upcoming PS4 and PC game Babylon''s Fall. It's still unclear what kind of experience the game will bring, but given the nature of details shown in the trailer, we can only say that it will be an action-packed game featuring a solid story with serious potential. The backstory shown in the trailer hints at the possibility of time-travel, but it's still unclear how much we can expect from Babylon's Fall. We hope for a Bayonetta 2 kind of magic from this game.
Control
Control is a mysterious game that mixes sci-fi, fantasy and supernatural horror elements in the modern world setting. Game developer Remedy Entertainment is known for making games with unpredictable worlds. If you read the official description of the game, you will realize that the game's story is deep but still, it doesn't provide any clear answer to what could happen in the game. Mystery and strangeness is sometimes a good thing when a game of this level is designed. Control looks promising and it will be available for PC, PS4, and Xbox One in 2019.
Gears 5
One of Microsoft's strongest video game series Gears of War is ready to welcome Gears 5 in 2019. The third-person shooter game is being developed by The Coalition studio and it will be available exclusively on the Xbox One and Windows 10 under the Play Anywhere service. With single-player mode, Gears 5 will feature online co-op or local split-screen gameplay. Gears 5 focuses on Kait Diaz and players will control Kait and JD Fenix will also return.
Staff Writer; Jay Baker
Have any Gaming Tips? News? Hit up our Video Games Guru at; JayBaker@AfroGamers.com.