The Last of Us 2 Spoilers: Plot, Characters, Relationships, and More.
(AfroGamers.com) In this post, The Last of Us 2 spoilers will reveal some interesting details about the game's plot, characters, their relationships, and other details. We will try to keep it mild so that the fun won't be spoiled for you.
At E3 2018, The Last of Us Part 2 demo was a big hit and developer Naughty Dog received mixed reactions from fans. The lesbian kiss and violence sparked a heated discussion not only in the fan community but also in the video game industry. Journalists set down with the writer Neil Druckmann and he revealed some interesting facts about the upcoming game.
Neil Druckmann once told fan community that the studio is done with the story of Ellie and Joel in The Last of Us game. Later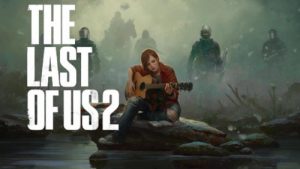 Naughty Dog confirmed that a sequel is coming. When the studio confirmed and then announced Uncharted 4: A Thief's End, fans lost hope as the studio was busy making a game for its other successful franchise. Druckmann remembers how he as a writer felt lost and was struggling to come up with new ideas for a fresh story. "I felt like I was failing," he said while speaking about how he was trying to find a new direction for the story.
Now when we have a story for The Last of Us Part 2 and it's purely based on conflicts and hate, there's so much more happening in Jackson County. If you don't know, events in the upcoming game follow four years after The Last of Us. Ellie and Joel have settled down in Jackson. It is the place where Joel's brothers used to live. Here, Ellie meets Dina, the girl we have seen in the tech demo at E3. Dina is dating Jesse. This guy Jesse is the leader of a large group of people in Jackson. All these three young people are good friends, but the church part which was shown in the E3 demo takes place a few days after Dina breaks up with Jesse.
The two girls have been good friends but that kiss makes it very clear that there's something more than friendship between them. About the story, Druckmann said that the story is the game's message. The first game showed us how deeply a father can love his child and parents can go to any extent to protect their children. Joel is even ready to sacrifice his relationship with Ellie just to protect her. The second game starts with the idea of hate.
The concept behind the new game's story reflects human emotions. The emotions that make people go to any extent to protect the truth. They can go violent, they can kill and they can do anything it takes to fight for what's right. In a civilized community, people refrain from such acts because they know there are laws and there are barriers. In a world where there's no law and there's no one to stop them, these emotions grow and that's the core concept behind the story of The Last of Us 2. Hate is the primary emotion here, but it's backed by good intentions.
One more surprising thing about this particular emotion in the game is that it will be triggered as a result of some specific incidents. Druckmann revealed that Ellie has learned to adjust herself with the community in Jackson. She has got some friends and some other people around her. She is happily enjoying her newly discovered love and then something bad happens and she loses all this. That's when her journey in The Last of Us 2 begins.
The Last of US 2 is one of the most anticipated games and it has received several awards even before its release. The game will be exclusively available on Sony's PlayStation 4, but we still don't have an official release date for the game. We expect to see the game in Q3 2019.
Staff Writer; Jay Baker
Have any Gaming Tips? News? Hit up our Video Games Guru at; JayBaker@AfroGamers.com.