Best Online Multiplayer Games: The Top 10 Games You Can Play Online.
(AfroGamers.com) Online multiplayer games are the best because they bring internet strangers on the same platform. Random people who either work with you in a team or play against you can sometimes bring plenty of surprises. Here's a list of the 10 best online multiplayer games that you can play right now.
Final Fantasy XIV
The massively multiplayer online role-playing game Final Fantasy XIV holds up very well in terms of graphics and gameplay features. You will enjoy the style and if you are looking for the best online multiplayer games, FF XIV delivers everything in extremely high quality. Be its storyline, graphics, in-game features, and content, give it a try and you can spend hundreds of hours playing it online without feeling oppressed. The game is available on PC, PS4, and Mac.
Borderlands 2
Borderlands 2 stands up well among its FPS rivals and you can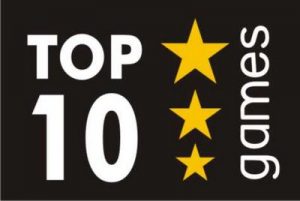 expect the same gameplay in multiplayer and single-player modes. The only thing you should keep in mind is that when you go for multiplayer, the difficulty level goes up significantly. If you have got some serious FPS players in your friend list, expect to see highly challenging battles. The game was released in 2012 but it still one of the best multiplayer games you can play online with random gamers.
Warframe
If you don't want to spend money but still want to play a game that features AAA-quality graphics, fresh content updates, and highly addictive gameplay, Warframe is for you. The game still has a huge player base, so you can easily find people to play the game with. This game is even called the devil's trap because no matter how hard you try to ignore it, it will bring you back. Warframe is available on PS4, Xbox One, PC. From November 2018, the game will be available on Nintendo Switch.
Splatoon 2
If you're a Nintendo Switch user, Splatoon 2 is one of the best online multiplayer games you can play. The game also supports local play and LAN if you have the right resources. The game takes place two years after the Splatfest final event of the first game. If you have not played the original Splatoon game, remember that the gameplay is still the same as you control characters called Inklings and attack enemies with colored ink. The game still feels fresh and keeps receiving new content updates.
Team Fortress 2
Gameplay, humor, artwork and character design, Team Fortress 2 brings you the best. It is a masterpiece that's still a great game even after 10 years of its release. The game's presentation is good and hilarious, the action is fast-paced and exciting, and there is so much in the gameplay to experiment with. Team Fortress 2 is an amazing online experience you will want to get your hands on. The game is available on PS3, Xbox 360, PC, Mac, and Linux.
Left 4 Dead 2
The sequel to an award-winning game, Left 4 Dead 2 is bigger and far better than the first game. It strengthens the incredibly designed gameplay foundation with more fun, new maps, and balancing adjustments. The best thing about the game is each of its parts is worth playing again. There are enough features and new content for players that it deserves a position in this list of best online multiplayer games.
Call of Duty: Modern Warfare
A lot of time, energy, and efforts went into making this game. Developers built it from the ground up after several rounds of feedback collection to make what fans wanted from them. The single-player mode in the game was thoughtfully designed, but the multiplayer has flaws, but it's fun to play and the campaign is enough to keep you busy. So if you are willing to play a game that lets you enjoy both single-player and multiplayer experiences, you should go for it.
Dragon Ball FighterZ
Dragon Ball FighterZ is now also available on Nintendo Switch. The game was released on PS4, Xbox One, and PC earlier this year and we have seen how the game's multiplayer mode has gotten better. There are many things which you will enjoy in the game and the biggest selling point for Dragon Ball FighterZ is still the fighting. Battles are fun and are nearly perfect on all the platforms.
Grand Theft Auto V
Grand Theft Auto Online is the multiplayer mode that allows up to 30 players to play in competitive and cooperative modes. GTA V features a massive world filled with many features, characters, locations, points of interest, and characters. For the online mode, the developer Rockstar Games has released tons of content for free. In the last couple of years, these updates brought new features, and some game modes were also added to GTA 5 Online.
Dota 2
A beautiful recreation of the video game that inspired many other MOBA titles. Valve Corporation did it very well. From graphics to voice, UI design to character designs and maps, Dota 2 is still getting fresh content and you can find many people still playing Dota 2 on their PCs. Released in 2013, Dota 2 is one of the best online multiplayer games you can play right now.
Staff Writer; Jay Baker
Have any Gaming Tips? News? Hit up our Video Games Guru at; JayBaker@AfroGamers.com.