Nindies Nintendo Direct Top Picks: From Goose Game to Into the Breach.
(AfroGamers.com) Nindies Nintendo Direct gave us a glimpse of the games coming to Nintendo Switch in 2018 and beyond. From Untitled Goose Game to Into the Breach, so many good games are coming to the platform which is growing at a fast pace.
We have picked some games that we find worth buying. No matter if you have watched the Nindies Nintendo Direct presentation or missed it, here you will find all the highlights and our picks of the best upcoming Nintendo Switch games announced at Nintendo Switch Nindies Showcase 2018.
Untitled Goose Game
It's probably the number one game everyone is waiting for. The goose simulator puts you in the role of a hot-tempered goose and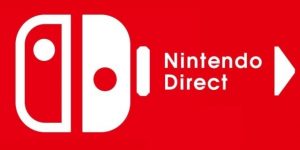 your only mission in the game will be simple – ruin everyone's day. It's fun because you play as a goose and trouble the town folks by stealing their food, keys, hats, or by simply ruining their work. The single-player game is set for Q1 2019 release.
Undertale
The game is already available on traditional platforms including the Windows, OS X, Linux, PlayStation 4, and PS Vita. Undertale on Nintendo Switch will be released on September 18. The RPG takes players to a fictional place called Underworld which is located underneath the Earth's surface. As a child who has fallen into the large Underground, your mission is to return to the surface by defeating enemies.
Wasteland 2: Director's Cut
This visual upgrade of the Wasteland 2 is not just limited to graphical enhancements, it also adds more characteristics, unique bonuses and over 8000 lines of dialogues. A redesigned UI and precision strike system make it a game worth playing. The game launches for Nintendo Switch on September 12 and can be played for a long time as it features over 80 hours of gameplay.
The Messenger
You start playing this game in 8-bit and later when you reach a certain point in the game, The Messenger reveals its 16-bit gameplay. It's a story of a ninja who is on a mission to help his clan survive. In order to help them, he is tasked to deliver a scroll atop a mountain. Players unlock new abilities as they progress and they are also given chances to collect artifacts and find secret passages.
Into the Breach
Giant monsters known as Vek have taken control over the world. The humanity is fighting back. Players control an army of machines against these monsters and use different weapons, equipment, and armor. The game's high difficulty levels make it challenging and the strategic gameplay helps it stand out.
King of the Hat
People want something unique and when they find it, they love it. The same is the case for this upcoming game – King of the Hat. The hat based game puts you in the role of a smart cute character. Each player's soul is trapped in their hat and they can only win the game if they can protect their hat from being crushed by their opponents. The game is challenging and fun to play. It's coming in early 2019 on Nintendo Switch.
Samurai Gunn 2
At Nindies Nintendo Direct event, it was surprising to see the company bringing this game to the Switch. It's a well-deserving title and would be fun to play with up to four friends. Samurai Gunn 2 features a new game mode which you can play solo or with your friends. The game features the story of a medieval metropolis with an interesting plot – the rise of gunpowder overdose in the city. The most interesting thing about the game is each player will get a gun, three bullets per life, and a sword.
With these games, Nindies Nintendo Direct presentation highlighted many other good games. The World Next Door, Level Head, Desert Child, Treasure Stack, and The Jackbox Party Pack can also be played on Switch.
Staff Writer; Jay Baker
Have any Gaming Tips? News? Hit up our Video Games Guru at; JayBaker@AfroGamers.com.