Red Dead Redemption 2 New Gameplay Details Revealed.
(AfroGamers.com) Red Dead Redemption 2 gameplay footage left fans speechless for obvious reasons. If you haven't watched the RDR2 gameplay trailer, you should and if you've watched the trailer and want a quick breakdown of everything Rockstar has talked about and the things you can take as early gameplay tips, read on, don't stop.
The first thing in the Red Dead Redemption 2 gameplay trailer that catches attention is the way Rockstar described the game. It's a "living world" they said. The world is not just open, but "deeper." Should we expect anything less than that from Rockstar? Probably not because those who have played Grand Theft Auto 5 and Red Dead Redemption know that the team behind these games is truly living up to its name "Rockstar."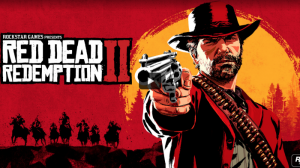 The second thing, which is absolutely stunning, is the attention to details. Rockstar has developed a game that looks like it is running on a next-generation console or you can say some futuristic technology. Rockstar takes so much time and now we know why it took eight years to bring a new game in the series which is a prequel.
Quests and mission structure in Red Dead Redemption 2 is different from the other Rockstar games. The mini-map is still available in the game which is clearly visible in the gameplay trailer, but the mission markers and quests icons will no longer be available in RDR2. The game will have different missions connected to the main story, but these missions will appear in more natural ways.
We have seen how task givers appear on the minimap and the player has to reach that location by following a certain route. This is not just limited to Red Dead Redemption, the same is available in many other GTA games. These quests can appear in many ways. For example, you can find new tasks in form of clues that can be as simple as dialogues between two group members, or as complex as a hidden treasure, a letter, or a book.
Wildlife has become a part of Rockstar games. In GTA 5 and in Red Dead Redemption series, we have seen an abundance of wildlife. Almost every sequence shown in the upcoming game's gameplay trailer features animals. The wildlife appears to be independent and doesn't require the player's participation in their daily life. We see animals fighting, enjoying their meal, birds flying, and horses playing the role of a companion and are not just limited to the transportation system. Wildlife and hunting are important for the players to maintain their character's reputation. In order to maintain the camp and earn money, hunting and using wildlife are great ways to make a living.
Game developers often overlook the need for improvements in weapons. It happens mostly in open world games because players focus on other elements more than the weapons. In games where anything can become your weapon, people rarely talk about signature weapons. Red Dead Redemption 2 is hell bent on breaking this trend by adding more realism to the weapons. Rockstar has confirmed that they are minimizing the load time for both rifle and pistol.
Rockstar has promised that some familiar characters will return and they will play important roles in Red Dead Redemption 2. Living the life of an outlaw isn't easy and in order to protect yourself, you will need to be among people you can trust. Camps will be the place where your chances of survival are maximum but you can't always stay there.
When you interact with NPCs, you will get to know about some secrets and from there only, you will pick up extra quests. Bringing food is your responsibility and it's the way to earn respect and loyalty. What you give is what you get. So your relationship with gang members will also depend on how you treat your allies.
Red Dead Redemption 2 will be released for Xbox One and PlayStation 4 on October 26, 2018. There's still no official comment on the game's release on PC.
Staff Writer; Jay Baker
Have any Gaming Tips? News? Hit up our Video Games Guru at; JayBaker@AfroGamers.com.