Hitman 2 Gameplay: Things You Need To Know About Agent 47.
(AfroGamers.com) More details are surfacing about Hitman 2 gameplay. Reports suggest that some parts of the upcoming stealth video game are set in North America, India, Colombia, New Zealand, and the North Sea. In addition to this information, there are tons of new gameplay details coming from many sources and also from the game developer IO Interactive. The studio has confirmed that Agent 47, a contract assassin, will return as the game's hero. Here are some interesting facts about Agent 47.
His costumes & disguises
Throughout the game series, Agent 47 is shown wearing his signature black suit, white shirt, and a red tie. He also has the ability to change costumes to avoid detection. In the previous Hitman games, we have seen him wearing military and police uniforms. He was also shown stealing clothes of other non-playable characters.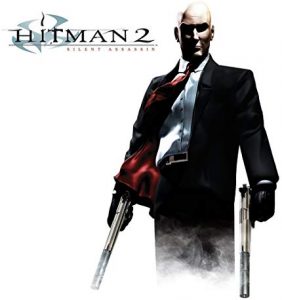 A leaked file, containing details of in-game locations and missions, revealed that in certain places, the character will be wearing different customers, especially in the locations that feature Mumbai, a city in India.
Agent 47 will be seen in different outfits including some of the costumes inspired by the Indian film industry and culture. The costumes look funny but accurately portray the roles Agent 47 plays. This collection includes the costumes of Bollywood Crew, lead actor, bodyguard, high profile DJ, Dabbawala (the worker of a 128-year old lunchbox delivery system), and many more.
Missions, targets, & his own past
Like its predecessors, Hitman 2 will feature six missions and each of these missions will bring a primary target. Agent 47 will kill these targets and there are many side quests available that require killing other characters as well. Part of the Hitman 2 gameplay, one of the missions is set in Miami, Florida where Agent 47 takes down a Formula 1 racer and another high profile target. He also kills some other people as a part of this mission.
As the new game continues the story established by its 2016 predecessor, Agent 47 still works for the International Contract Agency (ICA). As a contract killer, he will travel to six different locations to kill some high profile targets. The main mission is about finding and killing a mysterious Shadow Client and destroy its militia. This time he will uncover some truths and secrets about his own past. The game publisher Warner Bros. said that there will be something, Agent 47 will come across, and after that "nothing will ever be the same" for him.
New weapons, tools, and gadgets
Developer IO Interactive has added several new weapons to Agent 47's arsenal. The briefcase is returning to the game. For those who don't know, the briefcase allows Agent 47 to carry sniper rifles and other large weapons. The briefcase helps him go anywhere undetected. After the release of the new Hitman 2 gameplay footage that features a racing event, it has become clear that killing NPCs would be fun and Agent 47 will do it in style. The game developer said that almost anything can be used as a weapon in the game.
We have seen Agent 47 killing people with frying pan, fish, and even pipe wrench. So apart from guns, players can expect that they might be using common everyday life objects into weapon whenever the need arises. The game developer has added over 2,000 NPCs in Miami location only. There's a new game feature that allows you to blend into crowds which is certainly going to help him stay out of trouble.
IO Interactive has made no change in the Agent 47's overall look. He is still bald, barcoded, and looks sinister as hell. When the game launches this year, you will see him making his way through different game levels taking place in beautiful locations. Hitman 2 will hit Xbox One, PS4, and PC on November 13, 2018, and it will feature a new co-op game mode for online play.
Staff Writer; Jay Baker
Have any Gaming Tips? News? Hit up our Video Games Guru at; JayBaker@AfroGamers.com.