Will Among Us Experience A Resurgence?
(AfroGamers.com) Late-2020 was dominated by the social deduction Among Us. Actually, social and multiplayer titles such as Animal Crossing: New Horizons.
After garnering media coverage and racking up several awards, people wanted to know what was next for the title and the developers. Would they capitalize on the momentum and drop some fire or squander an incredible amount of buzz around "the little game that did"?
Ultimately, there were two directions forward that Among Us could've taken—yet only one was the right move at the moment given how long the game had been around.
Among Us 2
There was some scuttlebutt about a sequel to Among Us following the Video Game Awards. This was odd because during the Awards, the airship map was announced.
While The Game Awards would've been a fine time to announce a new game as several developers did the same. However, Innersloth had dropped the game roughly two years prior. It was a little soon for a sequel and the new map had just been announced.
Plus, the game had been out since 2018 and there was still a little more that could've been done. By the end of 2020, we should've been looking at more than official maps and more gameplay variety.
It's why Fortnite just remains steady when looking at Twitch viewership. A game can offer the same core gameplay but it's bringing in new content, events, side-modes, and the like that keeps up interest.
That isn't to say the interest in Among Us has completely dried up. It just means that the interest declined rapidly compared to Fortnite which was also a major trendy game that came out before Among Us.
On this direction, a sequel just wasn't a great idea in 2020 even though it might look like the obvious answer. Speaking of obvious answers…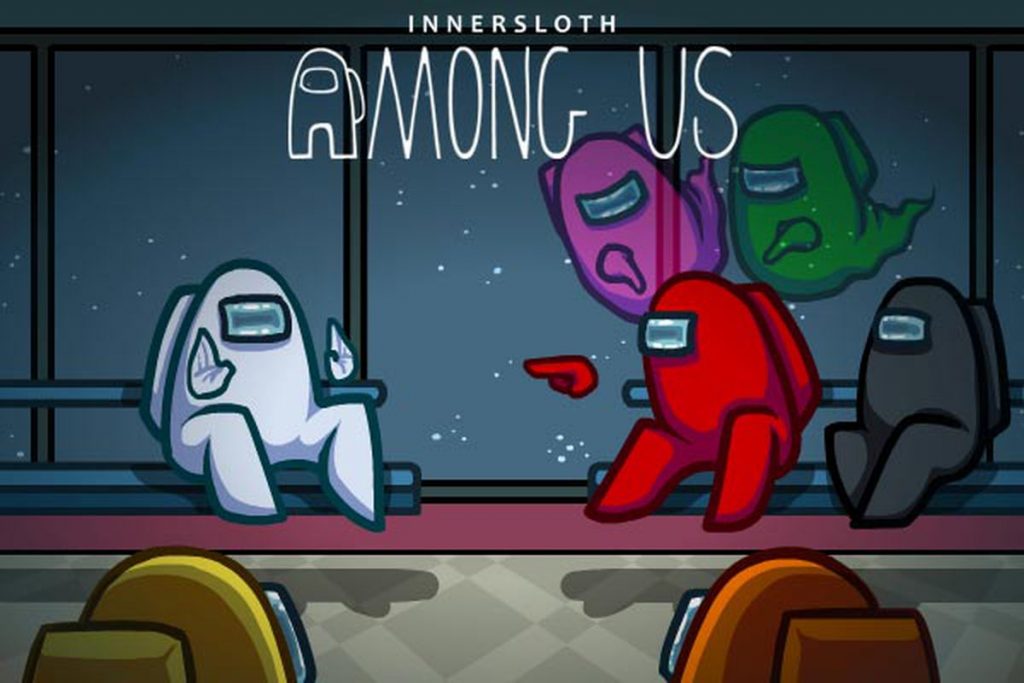 Release the Airship Map
With the hype it was riding, Innersloth should've dropped the airship map following the Awards. Immediately after the Awards since there wasn't much released during the explosion of Among Us from the studio outside of updates.
Most of the new stuff we saw in Among Us around this came from modders adding new roles and play modes. As usual, mods add longevity to a game and this one was no different. The thing was what did the developers have for players.
The airship map offered something new to the vanilla game but it would be a ways off. As a matter of fact, it was supposed to drop near the end of 2020 but wasn't released until a few months ago.
While it's awesome that Innersloth pushed for console and mobile and worked on that but by the time airship map was released another map should've been announced. Not only that, the map should've been released following its E3 2021 announcement.
By that the time, the hype had died off significantly as many of the streamers who contributed to the game's resurgence moved on to other multiplayer games such as Rust, Raft, Gartic Phone, Minecraft, and Grand Theft Auto RP's NoPixel server.
Ultimately, it's just one map—that ended up taking months later to be released. By the time it dropped it was more like "Okay? Cool" than "Let's go!"
Is Among Us Over?
On the one hand, the developers are focusing on console and mobile by bringing PC mods over. This is also part of the reason why the airship took so long to release only to be released when the hype died down.
That brings us to the other hand: the hype is definitely over. It's been over for a while now. While there are people who still enjoy Among Us, the momentum it had before could be said to have been squandered.
Could a focus on console result in a second wind for the game? I'd say it's a soft "possible". It would help if the next map drops faster than the airship did. That would bring it to five official maps in three years.
So, the game isn't dead and over, it just exists.
What About The Long-Term?
The gameplay is what it is and the modding community opened the game up much more. In addition to roles, maps have been created and some of them are truly dope. Among Us could serve a role similar to DayZ and Arma for survival games and battle royales in that it could be a creative sandbox for other games.
Personally, I think this will be where the interest in the game goes. Not in the game itself—we've seen what it has to offer already—but in where the game goes and how it grows down the line.
Think about it, how exactly do you make a sequel to a game that doesn't have a storyline to build on? We know the situation and objective is in when playing—that's what the gameplay is based around.
That isn't to say that developers need to have a narrative in each game. It helps in justifying why a sequel is necessary if it isn't a sports title or just a party game. To a degree, I would consider Among Us a party game—minus the variety.
If Among Us could be presented in a competitive way, that's a definite second wind for the title. There were streamers who enjoyed the game competitively but organizing it to where it would be fun for viewers to watch could result in some returning players and interest.
Of course, that's putting it mostly on the shoulders of the community to take interest from lukewarm to hot again.
Staff Writer; M. Swift
This talented writer is also a podcast host, and comic book fan who loves all things old school. One may also find him on Twitter at; metalswift.