The Vampire: The Masquerade Franchise Has Two Games Scheduled for 2021.
(AfroGamers.com) There were many games announced during this year's E3 presentations. My most anticipated game of 2020 which was delayed indefinitely—Vampire: The Masquerade – Bloodlines 2—received no updates or anything.
It was expected given the mess that occurred with the original developer. Unless the new developer hits the ground running with the current story instead of having to start from scratch, it could be a while before we actually see this title.
However, fans of White Wolf Publishing's flagship franchise won't be without some vampire clan-clashing action. During E3, we saw two new titles in the series that will debut this year.
That's the major thing at the moment: releasing this year. Not many games get canceled or pushed back but 2020 was a year that saw several games get clotheslined back a few months—or just put on the shelf.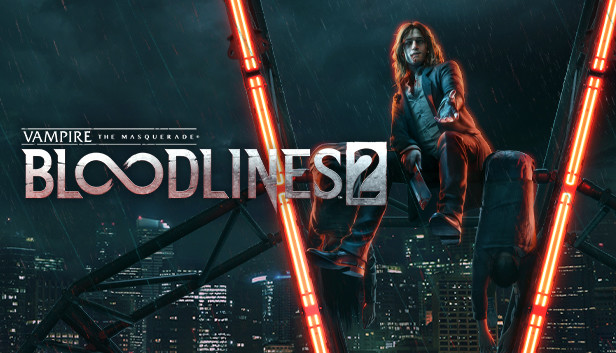 Bloodhunt
When I think of vampires in video games, it's usually something single-player and action-oriented or RPGs. Bloodhunt offers a new spin on the vampire subject via a popular genre: battle royale.
There are multiple methods of combat here with players taking the role of a vampire who arrives in Prague for a gathering. When hostilities breakout among the clans, the Second Inquisition steps in to regulate.
The Second Inquisition, is a secret organization that handles supernatural threats that make themselves known to the world. Also, hostilities tend to raise the chance that the vampiric code of The Masquerade will be broken.
This code dictates how vampires are to carry themselves in the world. At the core of the vampires' Masquerade is to not let humans know of their existence.
All of this comes into play in Sharkmob's Bloodhunt. Players have the choice to go it alone or in a team while dealing with other players and the Second Inquisition. On top of that, players will have to maintain the Masquerade.
Impression: From the trailer alone, I was intrigued. I really dig the World of Darkness/Vampire: The Masquerade world and mixing that with gameplay synonymous with games such as Fortnite, Call of Duty: Warzone, and PUBG sounds like a winner to me.
I'll definitely be giving this one play when it drops.
Vampire: The Masquerade – Swansong
Developed by Big Bad Wolf, Swansong was announced two years ago and brings the franchise back into RPG territory. Since we've already gone into the very light basics of White Wolf's Vampire series, just know that this one focuses on three vampires from different clans.
The game's plot seems interesting so far with the three vampires looking at the Camarilla—a powerful clan—and its rule over Boston differently. Their different views on things influence how they navigate the city while also looking into a conspiracy that could unravel the Masquerade.
Again, it's essential that the Masquerade is maintained because the Second Inquisition will come in and turn a city into a parking lot after exterminating vampires. Again, players will be tasked with upholding the code while using their powers, breaking the law, and feeding.
Impression: Honestly, this will be the closest thing to Vampire: The Masquerade – Bloodlines 2. Since Big Bad Wolf wants to keep the feeling of tabletop play via the RPG route, we could see some interesting gameplay.
This is a first day purchase for me as well. However, even though I'm a big RPG fan, I'm leaning more towards Bloodhunt. The game just looked more impressive even though I know Swansong will be truer to how players would enjoy the tabletop game.
Staff Writer; M. Swift
This talented writer is also a podcast host, and comic book fan who loves all things old school. One may also find him on Twitter at; metalswift.