Astro Bot Rescue Mission: It's A Game You Need to Experience Yourself.
(AfroGamers.com) Astro Bot Rescue Mission is one of the games PSVR users have been asking for. The exclusive title for Sony's virtual reality platform, Astro Bot Rescue Mission features robot characters and a single-player mode. Astro Bot Rescue Mission takes inspiration from a free Playroom VR mini-game called Robots Rescue. If you don't know, Sony offers a free collection of mini-games with PlayStation VR. This spin-off is designed and developed by Sony Japan and features all the major elements while ditching the co-op feature.
In Astro Bot Rescue Mission, you play as Astro, a cute robot who is on a mission to rescue his robot friends. Gameplay is very closely related to platformer style, but it is different in a unique way. Astro can go up, down, over and under the objects as you guide him. So instead of picking the side-scrolling style, the developers have given more freedom to the character in terms of movements. If you have played VR games before, you will notice that sometimes, Astro Bot Rescue Mission gameplay comes as a surprise. It makes you shake your head and control the character in a variety of ways.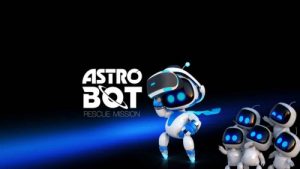 Astro's friends are tucked away in many places in each level. As you progress, you collect coins, put traps, and fight with enemies who are equipped with different weapons and superpowers. You even break the teeth of some of them and it looks funny on screen. Undoubtedly, the game is overloaded with cuteness which is fun to see even if you're sitting and watching your friends play. The music is also a treat to ears.
The game requires you to visit some of the areas you have already visited, but the experience doesn't feel repetitive or dull. The game introduces a new atmosphere, enemies, and challenges while keeping the gameplay fun and engaging. You can use many virtual tools to kill enemies or find ways to reach new places. In certain stages, you get a water gun and other fun tools that make the whole experience worth the second try. Lasers and punches are two effective ways to beat enemies as Astro moves ahead.
Sometimes, the game feels less challenging as there are only a few varieties of enemies. It would be great if developers could add more enemy types in the future because even the subtypes feel less in number. Astro Bot Rescue Mission has potential and with more enemy types, players will be able to take full advantage of the mechanics and rich depth of VR.
All the boss battles in VR look great. Despite having a touch of humor, Astro Bot Rescue Mission features serious battles with giant bosses. Boss battles require more efforts than what you do to kill other enemies. You get more chances during these battles but at the same time, you have to protect Astro from complex attacking moves.
There are objects which you can collect in the game and many other things are also there to collect. There's a chameleon in Astro Bot Rescue Mission and when you collect it, it unlocks challenges for you. So when you play the game, make sure collecting chameleons as they are expert in blending with the environment making it difficult for you to find them.
The gameplay feels complete and even mini-games don't feel like they are just fillers. Everything is designed well and most importantly, there's no lack of content no matter if you are playing with the bots you rescue or trying the mini-games that come with short stories. You can always return to the levels you have crossed, and you would do it because sometimes it's not easy to collect everything in one round.
You can visit the Astro Ship where your bot friends stay. There are some fun activities on the ship, so you can be a part of them and spend your virtual coins on in-game items. From the beginning to the end, Astro Bot Rescue Mission is excellent and worth playing. Calling it a system seller wouldn't be an overstatement because it is the game you should definitely try.
Staff Writer; Jay Baker
Have any Gaming Tips? News? Hit up our Video Games Guru at; JayBaker@AfroGamers.com.